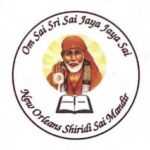 Sri Shirdi Sai Mandir Kumbhabhishekam ~ Friday, March 24 to Sunday, March 26
Sai Temple Mandala Pooja ~ Monday, March 27 to Sunday, April 16
Grand Finale ~ Sunday April 16
Please note that during the three days of Sai Temple Kumbabhishegam, the temple Nithya pooja will be completed early in the morning .  Friday 24th – 8 to 9.00 am, Saturday 25th – 7 to 8 am and Sunday, 26th – 6 to 7 am.
******Upcoming Events****** 
March 22 – Ugadi Celebrations
March 24 to 26 -Sai Temple Kumabhishegam and Inauguration 
March 27 to April 16 – Sai Temple Mandala Pooja with Grand Finale on April 16
March 30 -Sri Rama Navami – Seetha Rama Kalyanam
NOTE: 
Timings are tentative start and there could be small variances.
Updates will only be posted on the website. Please keep visiting the website periodically.
Please do not call the temple or the priests for the schedule.
For any questions email or message pooja team.